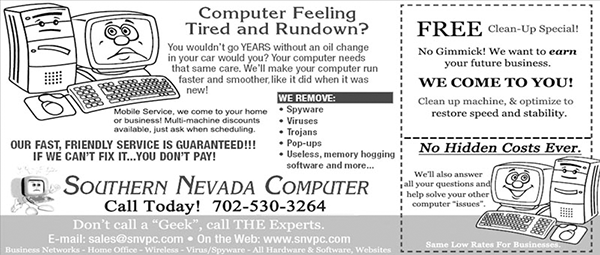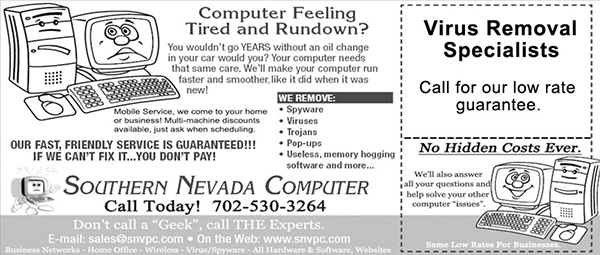 Be sure to ask us about our unadvertised specials when calling, we frequently run coupon ads, and other print advertising in Las Vegas for virus removals, Malware removal, PC cleanups for slow computers, computer installs, hardware repairs, data recovery and more! Make us your first and only call.
We are extremely competitive with pricing on all computer services, but in the tech world, you truly DO get what you pay for. There are people in the Las Vegas Valley that offer $30 virus removal, but the problem is they don't truly fix your issue, and often leave you no better off than when you called them. To have effective virus removal, you must remove every trace of the virus and/or malware, and also understand how it was able to do it's damage to begin with. THEN you must be sure it does not repeat it's destruction by protecting the machine, and educating the user on how to keep their computer secure from online threats and vulnerabilities.
We will beat any competitors advertised or quoted prices!